Dog Tags
Dog tag shaped challenge coins are sentimental and visually attractive. Given to members of the military and their families, they are designed to be worn around the neck or carried on a keychain. Challenge coins that look like dog tags have two sides which provide ample room to include details about a unit, its members' specialization, and its location. These items can even have a bottle opener mechanism in them which makes the dog tag shaped challenge coins a useful tool as well as an interesting souvenir.
Challenge coins shaped like dog tags provide plenty of room for emblems and text. They are as unique as the people that order them. Perfect for military holidays or to show support for the troops, they promote honor, determination, courage, and teamwork. Individuals possessing a dog tag shaped challenge coin can express their pride in the branch of the military that they are involved with. These items can be created for the Army, Navy, Air Force, Marines, and Coast Guard as well as businesses and organizations interested in their unique design and military significance.
Plating Options
High Polished Gold
High Polished Gold
High Polished Silver
High Polished Silver
High Polished Copper
High Polished Copper
Antique Gold
Antique Gold
Antique Silver
Antique Silver

Antique Copper
Antique Copper
Black Nickel
Black Nickel
Black Metal
Black Metal

Dual Plated
Dual Plated
Edge Options
Standard
Standard
Bezel
Bezel
Cross Cut
Cross Cut
Oblique
Oblique
Rope
Rope
Spur
Spur
Presentation Options
PVC Envelope
PVC Envelope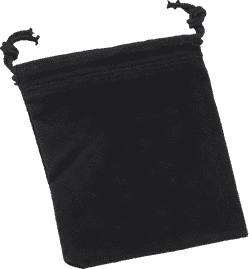 Velvet Bag
+$0.55 per Coin
Capsule
+$0.60 per Coin
Acrylic Case
+$1.00 per Coin
Velvet Case
+$4.00 per Coin
Simply Email Us, or complete our quick and convenient Free Quote form, and a sales representative will contact you regarding your request to begin the process of creating your custom challenge coins.